NOTICE OF SPECIAL ELECTION
Tuesday, November 5, 2019
Voters must be registered by October 9, 2020.

Click HERE for registration information.

Absentee voting begins September 24, 2019.

Click HERE for absentee voting information.
Click HERE to view candidates and issues on the ballot.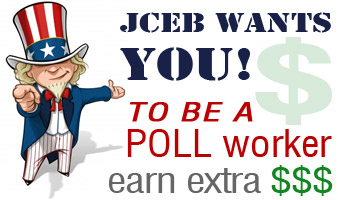 Now Recruiting Poll Workers for 2020
Click HERE to learn more about Election Worker duties, or call our office at 816-325-4600 to inquire.
For more Information view the Election Judge Instructional Presentation on the Election Worker Training page.